Highway, Transportation Planning and Traffic Engineering Consultants for Transport Statements, Transport Assessments and Green Travel Plans, servicing south-east England.  Knowledgeable, competitive and fast.
If your development exceeds the thresholds defined in Appendix B of the Guidance on Transport Assessment published by the Department for Transport, you may be asked to provide a transport assessment (or transport statement for smaller developments) and travel plan alongside your planning application.
We generate reports that are concise, accurate and delivered when you need it most.  Not all new developments require a transport assessment and, in some instances, a smaller, more concise document, known as a transport statement will suffice. Transport statements are typically used for developments that are smaller in scope, where the impact on traffic is limited. Referring to The Department for Transport's Guidance on Transport Assessment will determine whether or not a transport assessment or transport statement is required for your project.
We provide support to agents, architects, lawyers, town planners, surveyors, builders and individuals on small and large schemes.  We assist Councils and Highway Authorities with peer reviews of other parties' traffic engineering related submissions.  We consider subtle variations that may exist between different local government authorities.  Every assessment is fine tuned to maintain its relevance to the local planning context.
We provide a hands-on approach to every one of our projects.  With each key senior staff having over 20 years' traffic engineering experience, we are confident in being able to provide constructive input on traffic engineering matters from feasibility stages, right through to planning application submissions and, where circumstances dictate, planning appeals.
We are experienced with every conceivable land-use that may trigger the need for a traffic impact assessment -– apartments, bars, car washes, cafes / restaurants, child care centres, catteries / dog kennels, community centres, fitness centres / gymnasiums, galleries, drive-through premises (fast food, coffee, alcohol sales), hotels (accommodation) / motels, industrial units, industrial subdivision, licensed premises (gaming hall, tavern), medical centres, mine-site traffic management, mixed-use sites (residential and commercial), night clubs, offices, places of worship, recreational facilities, residential subdivisions, residential master plans, school master plans, shops, shopping centre developments, supermarkets, tuition centres and warehouses.
<![if !vml]>

<![endif]>
CONTACT US
Everything begins with a conversation. Contact us by telephone or email.  Rest assured, the "clock will not tick" fee-wise until our obligation-free quotation has been formally accepted by you.
For an on-line quotation, please fill out the ENQUIRY FORM by CLICKING here.
LONDON:
Suite 600, 10 Great Russell Street,
London, WC1B 3BQ
Tel: +44 20 3286 9899
Email: london@mltraffic.co.uk
BIRMINGHAM:
Tel: +44 12 1318 7776
Email: birmingham@mltaffic.co.uk
<![if !vml]>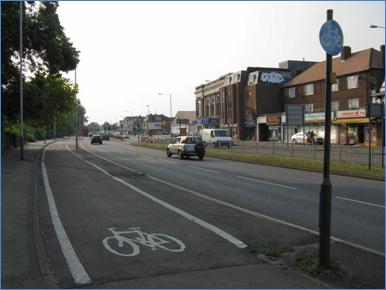 <![endif]>
<![if !vml]>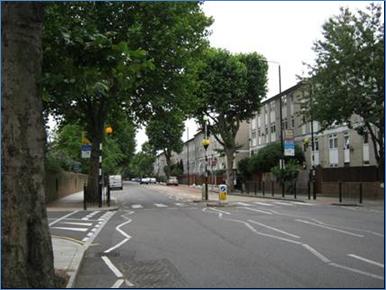 <![endif]>
Project Examples
Sight-line assessments with new developments in accordance with DfT's Manual for Streets' requirements.
Transport assessment associated with additional form of entry at an existing school.
Assessment of car park access and maneuvers at constrained sites using AutoTURN – e.g. subdivision of land and reduction of garden to accommodate additional dwelling.
Redevelopment of an existing community centre and place of worship to incorporate additional floor space.
Relocation of sporting facilities.
Flat conversions.
Hotel (short-term accommodation) and function centre.
WHAT WE DO
Transport Statements for small schemes.
Transport Assessments for larger schemes.
Green Travel Plans.
Provide advice on car-parking layout and access issues.
Carry out turning path assessments using AutoTURN.
Assess traffic generation based on TRICS or TRAVL databases.
Assess levels of parking stress in areas where Council is prepared to allow on-street parking areas to accommodate parking demands associated with a proposed development. This involves parking beat surveys.
Assess viability of reduced sight-distance at driveway exits based on surveyed 85th percentile speeds.
Carry out junction operational analyses using vehicle-gap analyses or software such as PICADY, ARCADY or OSCADY.
Provide advice on street layouts and access configurations for residential and industrial subdivisions.
Determine traffic and/or parking generation associated with proposal. This may involve surveys of similar land uses.
Prepare concept layout plans of junctions and pedestrian crossings.
Our Strengths
Hands-on knowledge of vehicle access, traffic and parking related planning requirements.
Experience with a very broad range of land uses.
Consideration of site constraints.
Qualified civil engineers and urban planners with extensive experience in transport planning, travel plans and traffic engineering.